< Back to Newsroom
That's a Wrap on EXHIBITORLIVE 2023
Last week, the Skyline team traveled to Louisville, Kentucky for EXHIBITORLIVE 2023. We started the week by hosting a reception with bourbon tasting on Sunday evening for our clients and dealers from across the country. We enjoyed reconnecting with colleagues face-to-face and catching up with our clients.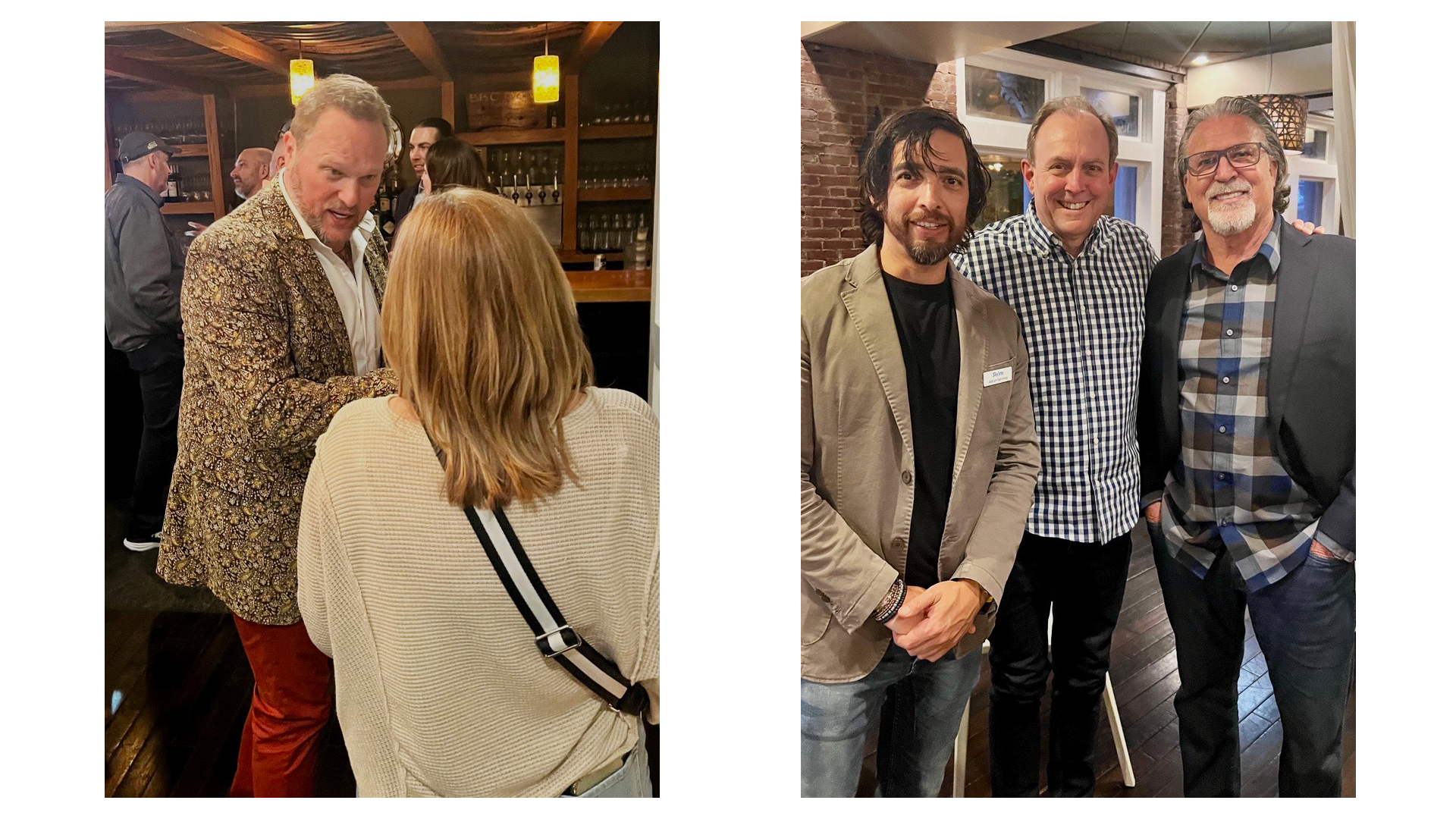 We introduced CMX (Custom Modular Experience) at EXHIBITORLIVE . We created this solution to change the approach to trade show exhibits and help marketers measure the success of their exhibit marketing program. Our high-impact, custom modular exhibit designs, physical and digital activations, and proprietary 2D2A (Discover, Define, Activate, and Analyze) methodology provide a strategic program to create an experience that engages attendees and delivers measurable results.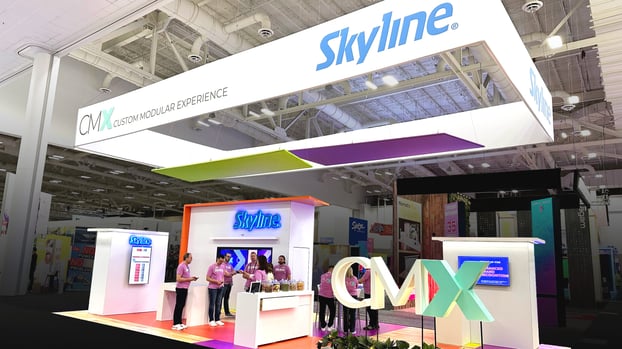 We created an engaging and attendee-focused exhibit experience that included four interactive digital activations, which demonstrated how to collect measurable data.
Touchscreen Wall Slider:

introduction to CMX and our proprietary

2D2A

methodology.

Heat Mapping:

measures interactions in key spaces in the exhibit and showcases metrics.

Augmented Reality:

scales exhibits up and down to demonstrate the benefits of modular exhibits.

Touchscreen Table:

an overview of who we are and how we work with our clients including exhibit solutions, services, and more.
One of the most popular features of our exhibit was our craft cocktail kit activity. Attendees created a custom cocktail infusion kit using a variety of fruits and herbs - the same way you can create a custom exhibit using our modular components.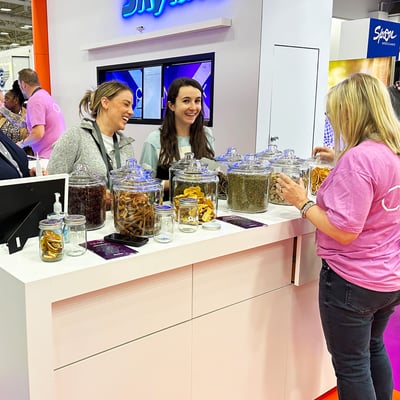 We demonstrated the flexibility of modular exhibits and high-impact fabric graphics by updating one of our graphics each day of the show.

EXHIBITORLIVE hosts an awards ceremony to announce the winners of EXHIBITOR Magazine's Portable Modular Awards. Our exhibit design was awarded Best Conceptual Design. Congratulations to our talented designer, Jason Kaplan, on outstanding work.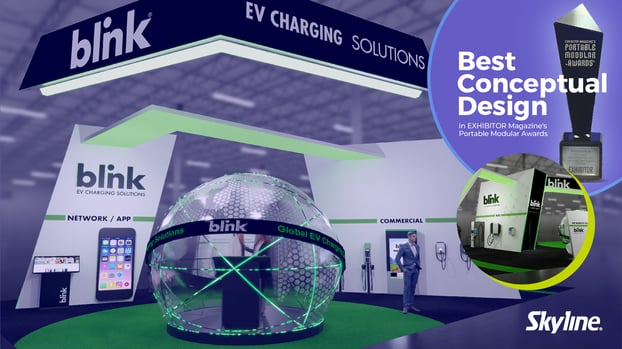 Congratulations to our Senior Account Executive, Valerie Kliskey, for achieving her CTSM (Certified Trade Show Marketer) Gold certification!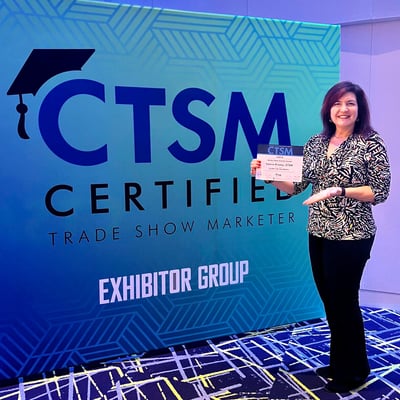 Be sure to join us on Tuesday, May 23rd for our LIVE webinar "Behind the Scenes at EXHIBITORLIVE: How we deployed a data-driven strategy and what we learned." We are excited to share an authentic, firsthand look at the planning, execution, and performance of our exhibit. You will learn how we used our proprietary CMX 2D2A methodology to activate, build, and measure a comprehensive exhibit program, map out an attendee journey, articulate insights to improve performance, and more!
We enjoyed EXHIBITORLIVE and introducing CMX, and we can't wait to continue our conversation to help you achieve your exhibit marketing goals. Our expert team is ready to help you create an exhibiting program built for your business objectives and supported with the tools and insight to help you reach them. Reach out to us today to get started!